Return to Map Room | Full SVH Australian Teacher Listing
Queensland SVH Teachers

Michael Bray
LEVEL 3 MASTER PRACTITIONER
LEVEL 1 & 2 TEACHER


ANIMAL HEALING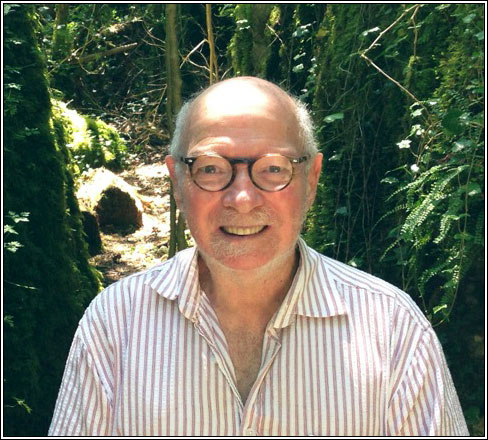 QUEENSLAND,
A U S T R A L I A
www.rainbowspirit.biz

Skype: mbray8
SVH LEVEL 1
** PREREQUISITES: NONE **
Classes start:
Every 2nd Saturday of the month in 2015!
Michael offers SVH Level 1, Level 1 Mastery and Level 2
when you are ready. Using a land-line or Skype, world-wide.
SVH Level 1 is scheduled to start every 2nd Saturday of the month, at your timing, in 2015.
Contact Michael at:
serenityminister@gmail.com
www.rainbowspirit.biz
Skype: mbray8
ABOUT MICHAEL
Michael has played with Angels for over 65 years. He is an Author, Healer, Teacher and Facilitator, Spiritual explorer and Awareness Artist. He is also a Serenity Vibration Healing® Level 3 Master Practitioner, Teacher and a Minister with Serenity Ministries®. He is an Animal Healer and teaches the new SVH Animal Healing. He holds a Certificate IV in Workplace Training and Assessment, 2004 in Australia and is the author of the e-books 'Angels are real' and 'Angel and Fairy Alphabet'.
Michael has successfully presented personal and self-development courses, lectures, workshops and training throughout Australia, and in eight countries, over thirty years.
Trading as Rainbow Spirit since 1987. He is also a Usui Reiki Master Healer and First and Master Degree in the Seichim Healing System. Michael is a member of the Ancient Mastery School of Earth, the Earth Protectorate Council and Serenity Council.
He uses the new Level 3 Mastery Serenity Healing processes now available and uses these sophisticated advanced levels of Healing to help you to truly be the amazing person you are.
Michael says about SVH: 'This New Century Healing technology for people and animals has no comparison!" If you would like healing to uplift your life - you have arrived at the right place. Its fast, easy, respectful and almost anyone can do the training, which is also a wonderful healing in itself. The training is a beautiful gift for yourself.
Skype: mbray8
www.Angels.net.au or www.rainbowspirit.com.au or www.spirit.ws
NOTE: Rev. Michael Bray, in Australia is not associated in any way whatsoever with another Rev. Michael Bray in the USA - this is a very different person with very different beliefs and ideas. The similarity is in name only.